WISTERIA | Vessa Cardigan | Cotton Linen Blend | Hand Dyed with Natural Plant Botanicals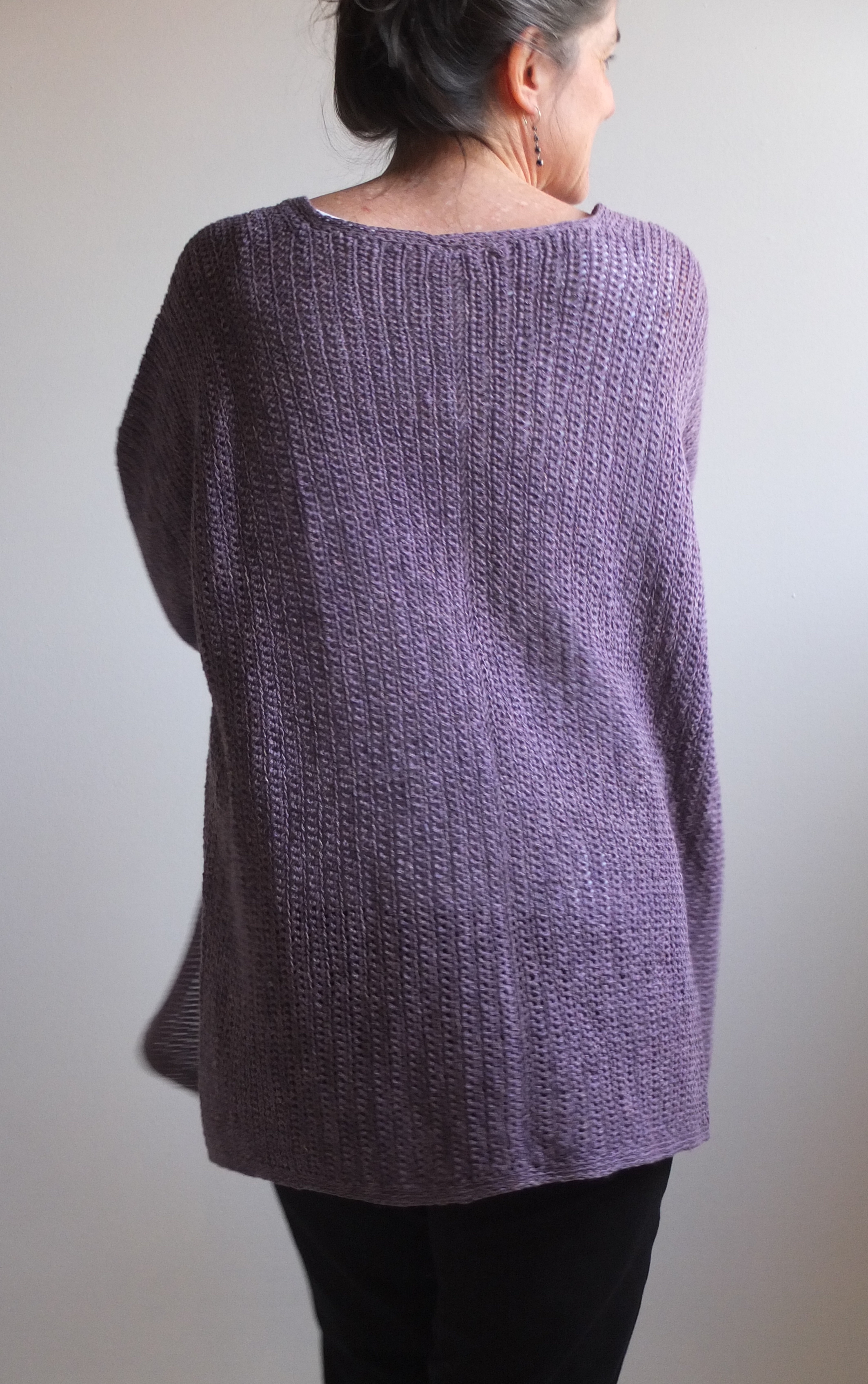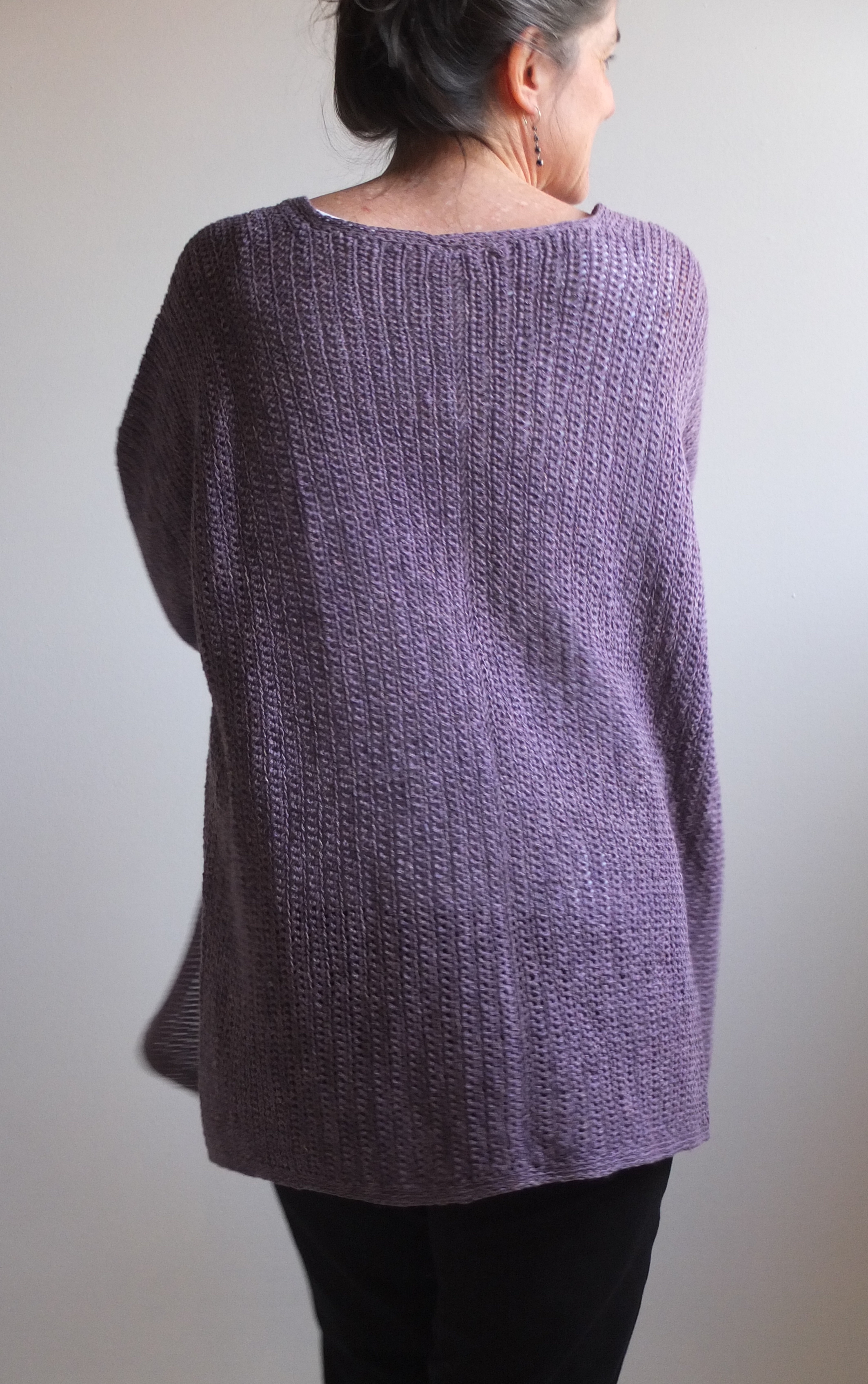 WISTERIA | Vessa Cardigan | Cotton Linen Blend | Hand Dyed with Natural Plant Botanicals
My own design! This kimono-esque style breezy lightweight crochet cardigan features 3/4-length ballet sleeves, dropped shoulders, a clean open collar line, long fine tailored classic stitching, and a soft beautiful drape.
I personally hand dyed the yarn for this cardigan using the botanical / plant-based dye created from steeping logwood chips. Logwood is a gnarled tree with a deeply fluted trunk that grows in Central America - the chips come from the very heart of the tree.
The beautiful natural purple color was created by holding two very thin strands of a 50/50 cotton/linen blend together. One strand is slightly lighter than the other, creating a heathered depth to the fabric.
Cotton and linen are perfect warm weather fibers and soften further over time - cotton adds breathability while linen adds structure and definition.
Please note - the dye used is entirely natural and may fade over years in the most beautiful way (think of your favorite blue jeans). Treat with care.
Size ~ Roomy mid-thigh length (29" long from shoulder to bottom edge), 23" width. Pictured here on a S/M model.
Material ~ Cotton and linen (50/50)
Care ~ Hand wash or spot clean, lay flat to dry
The subtle small-stitch texture of this soft and lightweight blend is gorgeous dressed up or down for a day at the beach, a midday cafe get-together, or a night under the stars.
Custom orders welcome.