SEA GLASS | Vessa Cardigan | Alpaca Silk Linen Blend | Hand Dyed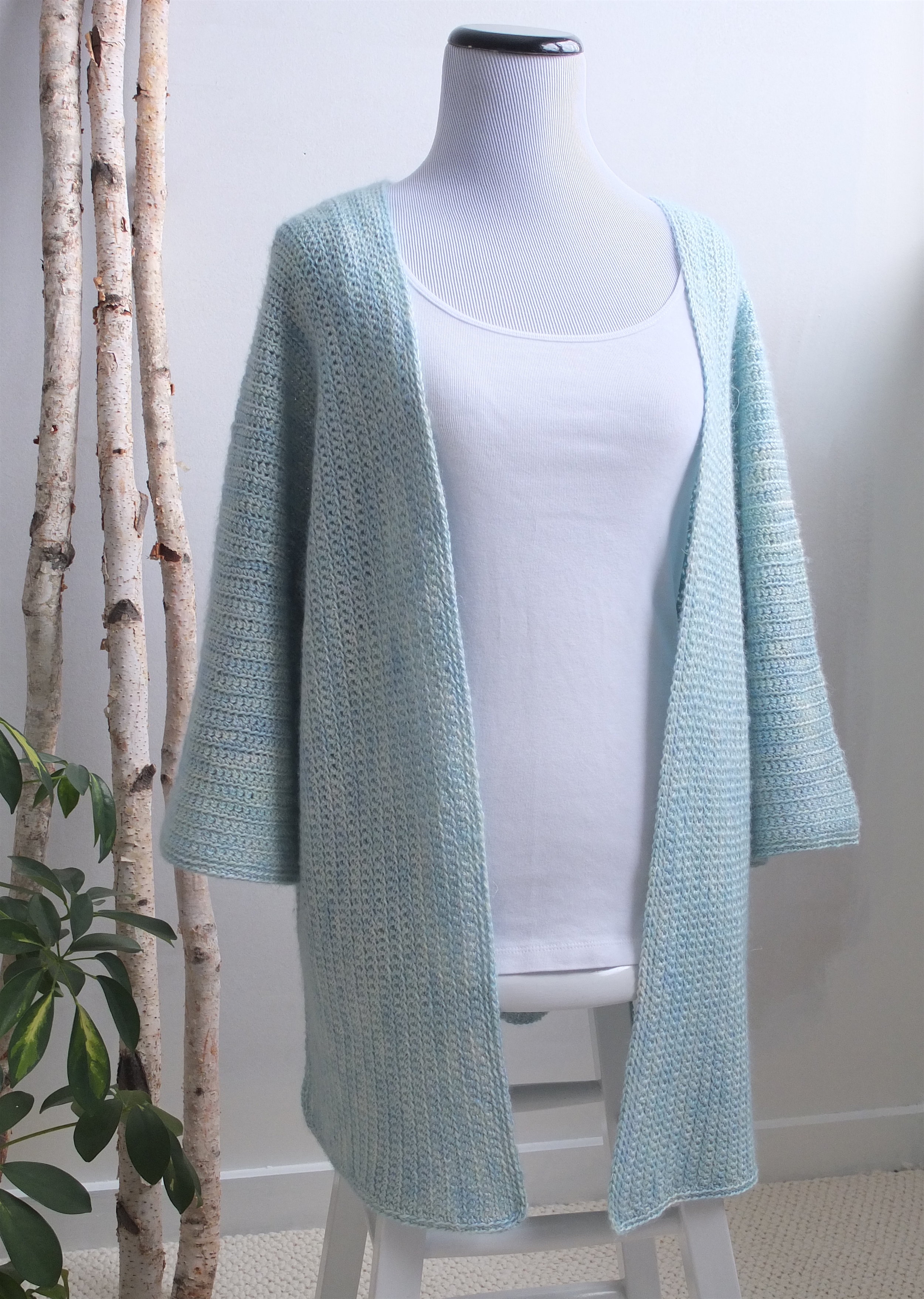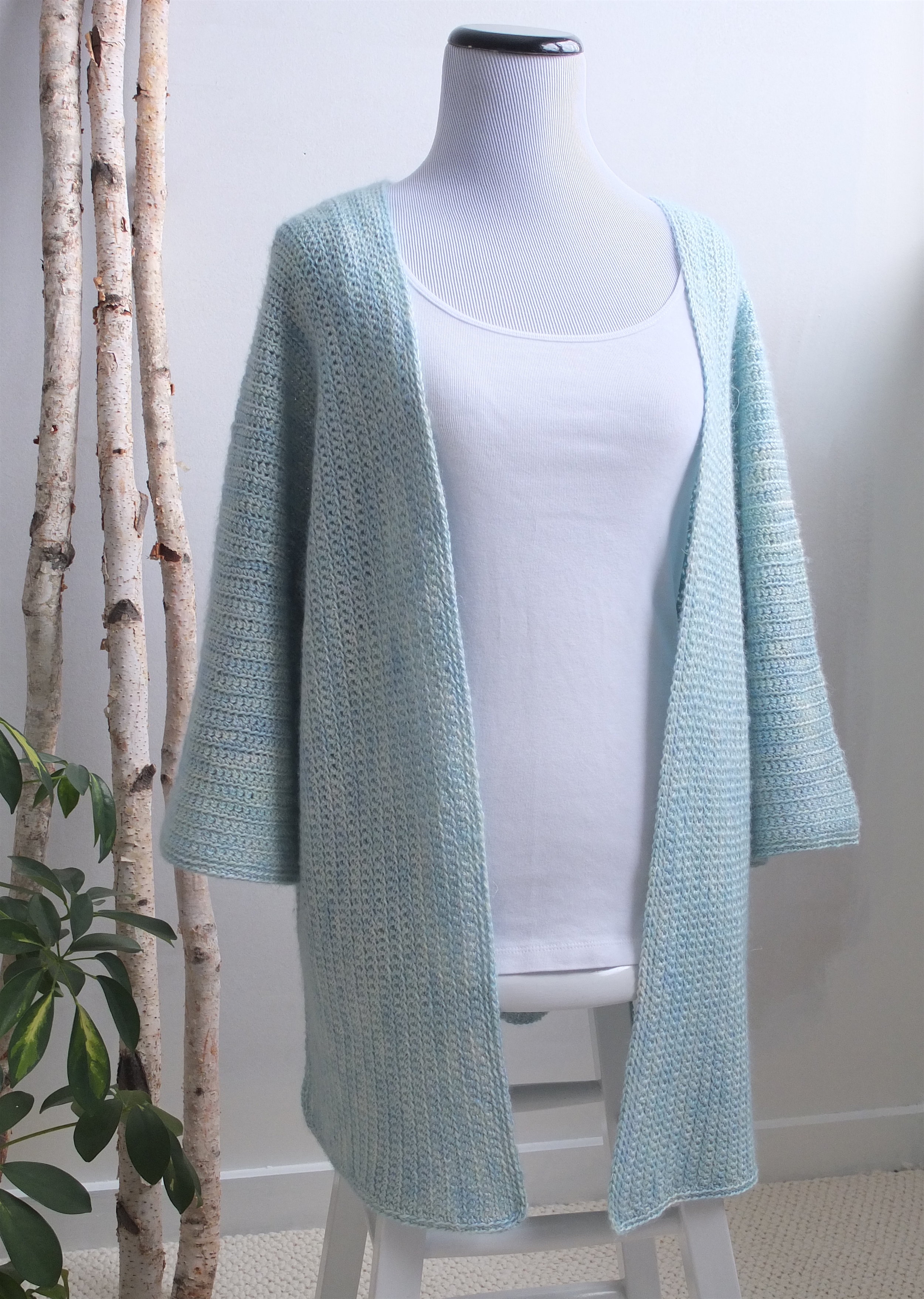 SEA GLASS | Vessa Cardigan | Alpaca Silk Linen Blend | Hand Dyed
My own design! This kimono-esque style crochet cardigan features 3/4-length ballet sleeves, dropped shoulders, a clean open collar line, long fine tailored classic stitching, and a soft beautiful silken drape.
I personally hand dyed the yarn for this cardigan using low-impact dyes that are environmentally-friendly, non-hazardous, non-chrome as well as heavy metal-free. These dyes follow the standard set forth by the Organic Trade Association's standard for organic fiber processing.
The pale blue-green color, with shades of light turquoise and barely-yellow appearing in certain light, is enhanced by the silk's ever-so-slight sheen and gentle halo - the variation in color shifts consistently and subtly throughout the garment.
Size ~ Mid-thigh length (29" long from shoulder to bottom edge), 23" width. Pictured here on a S/M model.
Material ~ Alpaca, linen, and silk (50/25/25)
Care ~ Hand wash or spot clean, lay flat to dry
The subtle small-stitch texture of this soft and lightweight blend is gorgeous dressed up or down for a day at the beach, a midday cafe get-together, or a night under the stars.
Custom orders welcome.