CINNAMON & SUGAR | Vessa Cardigan | Cotton Linen Blend | Hand Dyed with Natural Plant Botanicals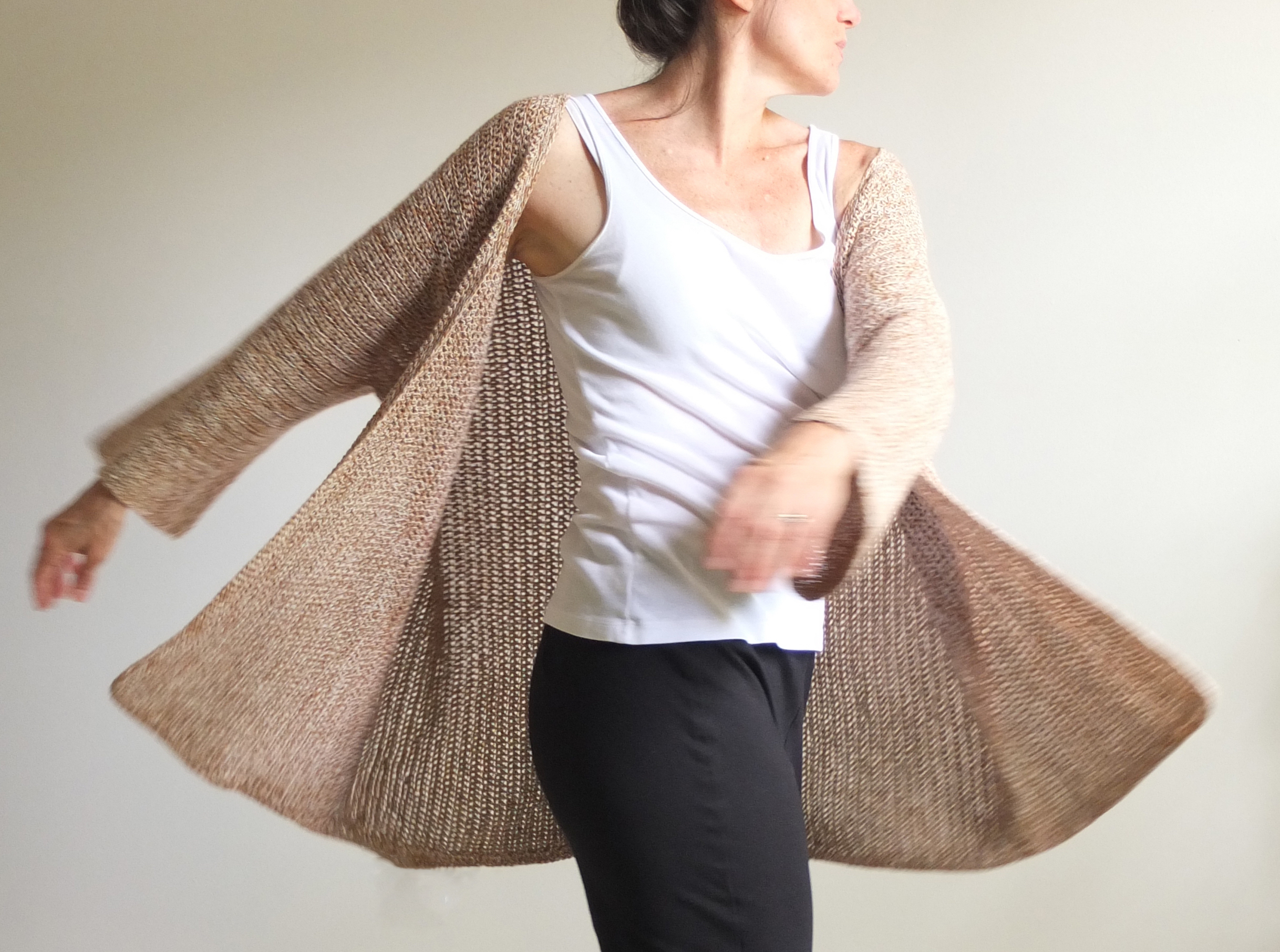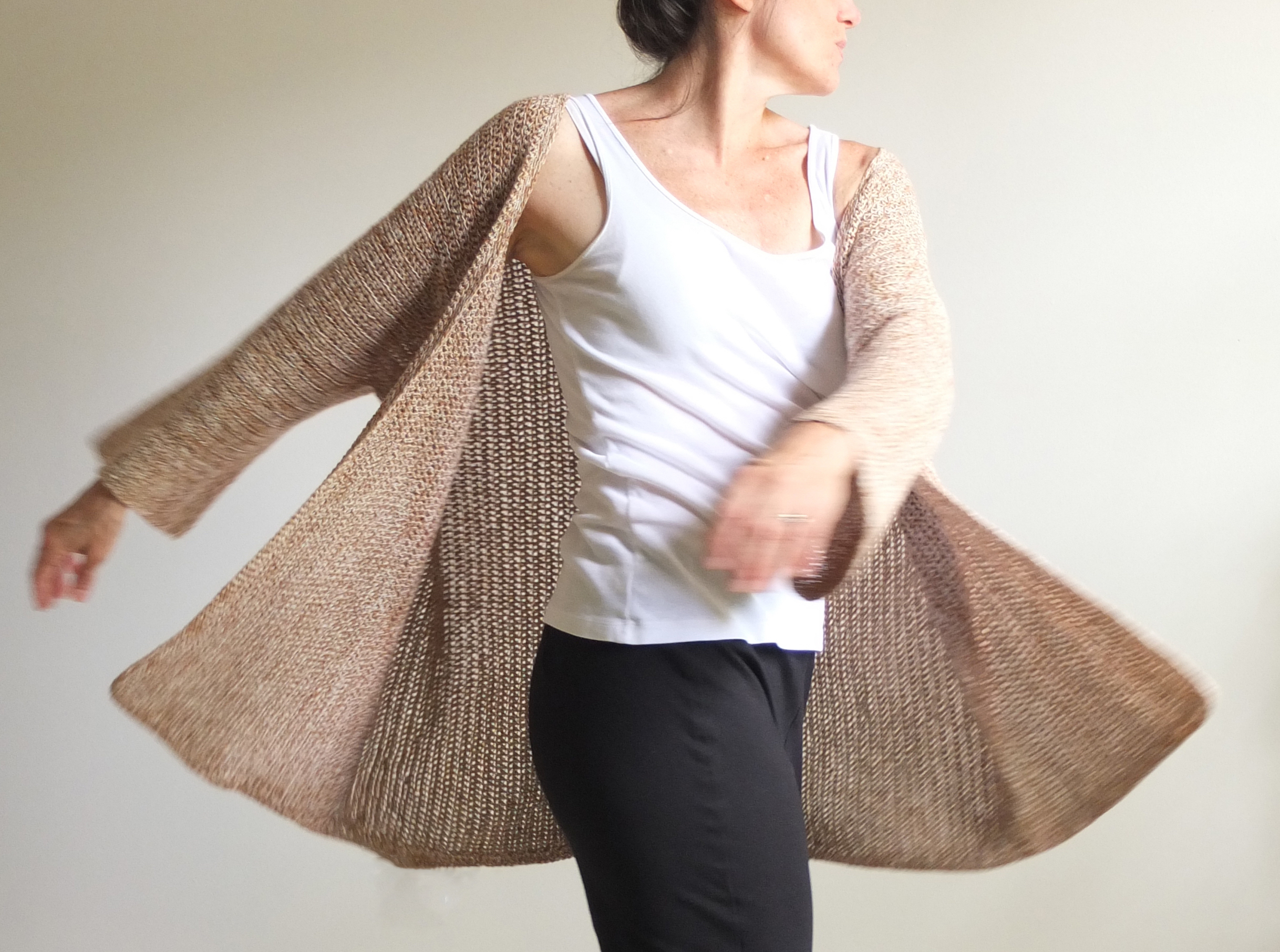 CINNAMON & SUGAR | Vessa Cardigan | Cotton Linen Blend | Hand Dyed with Natural Plant Botanicals
My own design! This kimono-esque style breezy lightweight crochet cardigan features 3/4-length ballet sleeves, dropped shoulders, a clean open collar line, long fine tailored classic stitching, and a soft beautiful drape.
I personally hand dyed the yarn for this cardigan using the botanical / plant-based dye called cutch, a powder from the heart of the acacia tree. It is common to most parts of India, Burma, Indonesia and Peru, and has excellent light and washfast properties.
The beautiful cinnamon brown and natural marl was created by holding two very thin strands of a 50/50 cotton/linen blend together. The contrast of the light with the dark creates a marbled depth to the fabric.
Cotton and linen are perfect warm weather fibers and soften further over time - cotton adds breathability while linen adds structure and definition.
Please note - the dye used is entirely natural - treat with care.
Size ~ Roomy mid-thigh length (29" long from shoulder to bottom edge), 23" width. Pictured here on a S/M model.
Material ~ Cotton and linen (50/50)
Care ~ Hand wash or spot clean, lay flat to dry
The subtle small-stitch texture of this soft and lightweight blend is gorgeous dressed up or down for a day at the beach, a midday cafe get-together, or a night under the stars.
Custom orders welcome.